It comes as no surprise that 2020 is stressful AF. Literally. From studies conducted in March and July, there has been a 21% increase in reports of stress, anxiety and depression in American adults (KFF.org). Between COVID-19, civil unrest and world events, the people are deeply suffering from insomnia, appetite changes, irritability, lethargy and worsened chronic conditions (i.e. mental health, pain, GI issues, substance abuse etc.).
Thankfully, cannabis can serve as a powerful, natural asset to coping with little to no negative side effects. Whether you need a little pep in your step or help with chilling out, the magic of cannabis is here to help.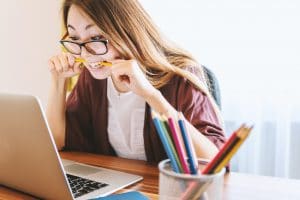 An issue many people appear to face is a lack of motivation to get stuff done or maintain an exercise routine. A well-balanced hybrid like Headband or GSC (F.K.A. Girl Scout Cookies) can provide gently uplifting, creativity-boosting effects without feeling too jittery or paranoid like a heavy sativa may impart. Try these before a good cleaning sesh, crafting or yoga flow!
Another common issue people are facing is the inability to relax or decompress at the end of the day. Understandably so, considering millions of Americans are facing changes in employment and income, not to mention parents who now have to support their children at home with distance learning. The racing thoughts, insomnia, bodily tension and anxiety that these feelings cause can deeply affect the parasympathetic nervous system, making it harder to rest when you need it most. Indica-forward strains like Do-Si-Do or OG Kush can work wonders by promoting relaxation, tranquility and euphoria.

See something you like? Shop these products and more here!

As always, but even more so now — Lucky Box Club operates with our valued members and their safety as the forefront of our mission. Rest assured, we are following the CDC's Guidelines and local authorities to protect ourselves & others while we continue to serve our members. We hope to keep your spirits high throughout these challenging times and look forward to serving you.
Stay safe, stay lifted and remember…There's Magic in the Box!
Thank you,
The Lucky Box Club Family