Sorry guys – this one is for the ladies! Tired of menopause ruining all the fun? Say goodbye to pesky menopausal symptoms and hello to yourself again with Hello Again!
From raging hormones, restless nights, hot flashes, and all of menopause's other BS, many women struggle with this new phase and resent being left to "just deal with it." So, what's a woman to do? Hello Again is a vaginal suppository created by women, for women that combine cannabis' healing magic with select soothing botanicals to relieve the onslaught of physical and emotional challenges associated with menopause.
Hello Again's innovative and discreet suppositories are specifically created in daytime and nighttime formulas so you can get the relief you need, exactly when you need it. Each ingredient is carefully chosen for their own unique, natural relieving properties with both formulations built on a base of cocoa butter, vitamin E, avocado oil (combined to relieve sensitive, irritated tissue), helichrysum (antimicrobial & anti-inflammatory), and apple cider vinegar (regulates pH balance).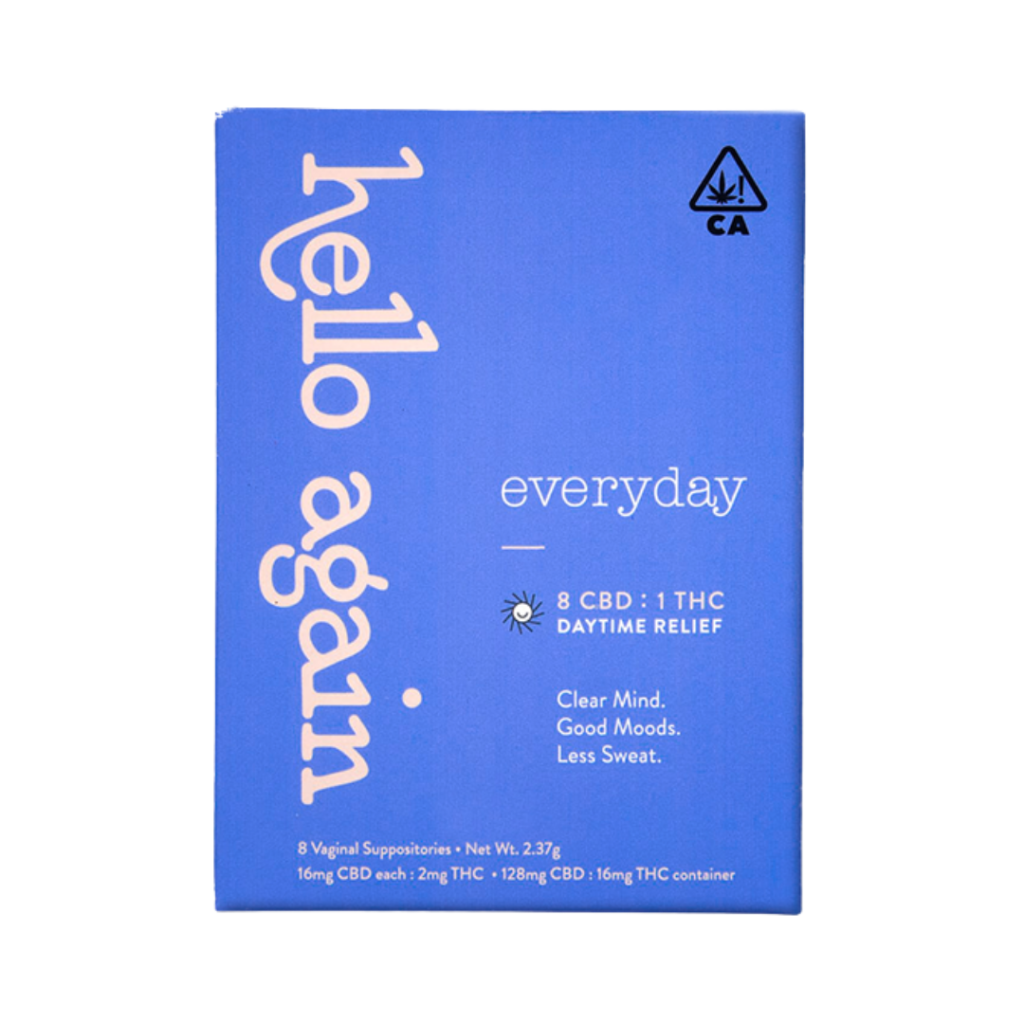 Hello Again 'Everyday' 8:1 CBD:THC
2-pack and 8-pack
This non-psychoactive daytime formulation combines an 8:1 CBD to THC ratio with powerful botanicals to clear your mind, improve your mood, boost your energy, lessen hot flashes and keep your yoni hydrated.
Features:
Hops – regulates temperature & sharpens focus
Schisandra – Increases concentration and improves mood
Rose  Geranium – Provides relaxation and stabilizes mood
Green Tea & Rosemary – boosts energy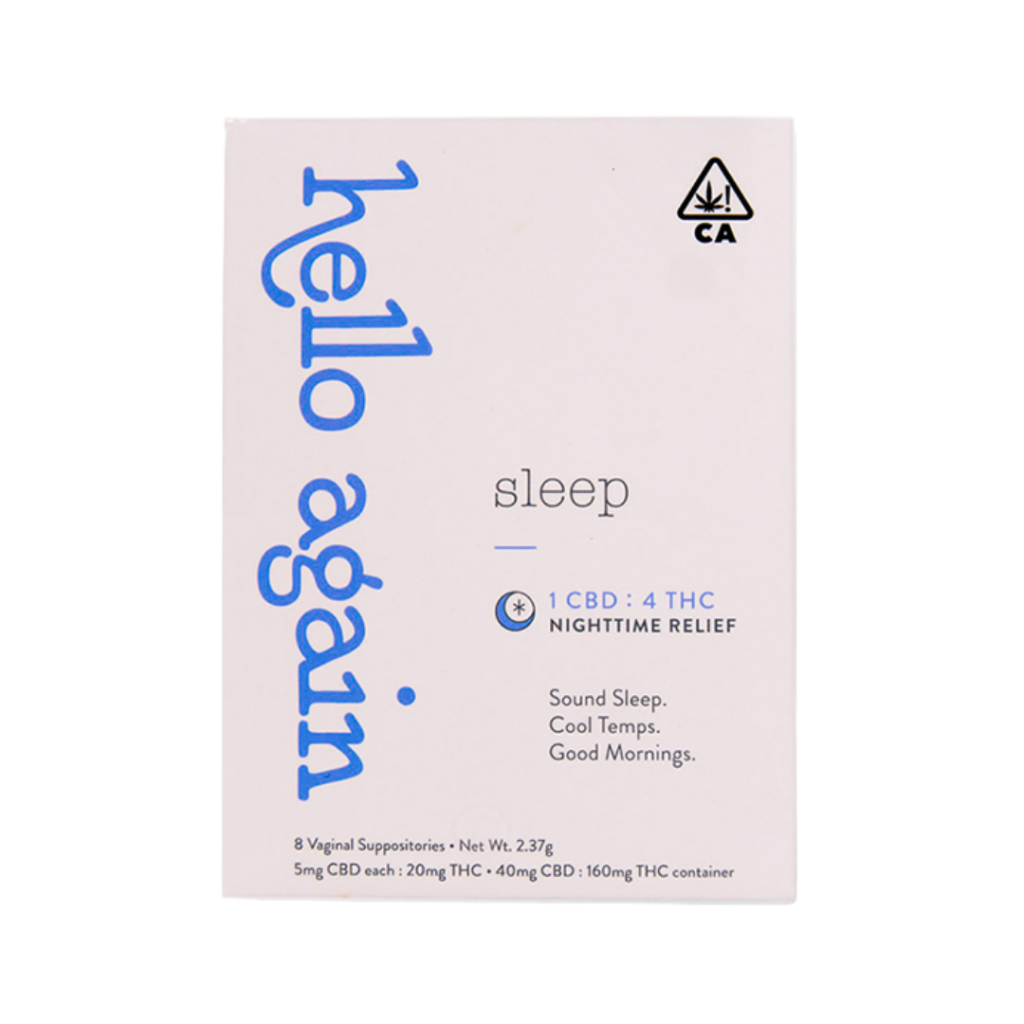 Hello Again 'Sleep' 1:4 CBD:THC
2-pack and 8-pack
This nighttime formulation utilizes a 1:4 CBD:THC ratio with soothing botanicals to support a good night's sleep, reduce stress, ease hot flashes, and lubricate your yoni.
Features:
Hops – regulates temperature
Chamomile – promotes calmness
Neroli oil – mild sedative, regulates mood, relieves inflammation
Valerian – reduces hot flashes and promotes sleep
Lavender – relaxes muscles, soothes tissues, anti-bacterial