Let's get real here – sometimes, one hit is more than enough! But why stash your partially-smoked joint in a tacky plastic baggie only to have it cramp your style and blow your cover? Give up the funk and pop open a Bling Blunts tube! Beyond your basic doob tube, Bling Blunts are totally airtight, childproof, smell-proof, and reusable to safely (and stylishly) store your goods until your next smoke sesh.
You already know we love all things woman-owned and especially women of weed, so meet Lindsay Grifka, founder and CEO of Bling Blunts. A certified bad-ass from Bad Axe Michigan, Grifka cultivated her vision for Bling Blunts during her time in cookie-cutter corporate America. She found it peculiar that excessive social drinking was the norm while cannabis use was seen as taboo and stigmatized despite its lesser side effects and proven benefits. "Why could we joke about being 'so wasted' at happy hour but not mention hitting the blunt?", says Grifka.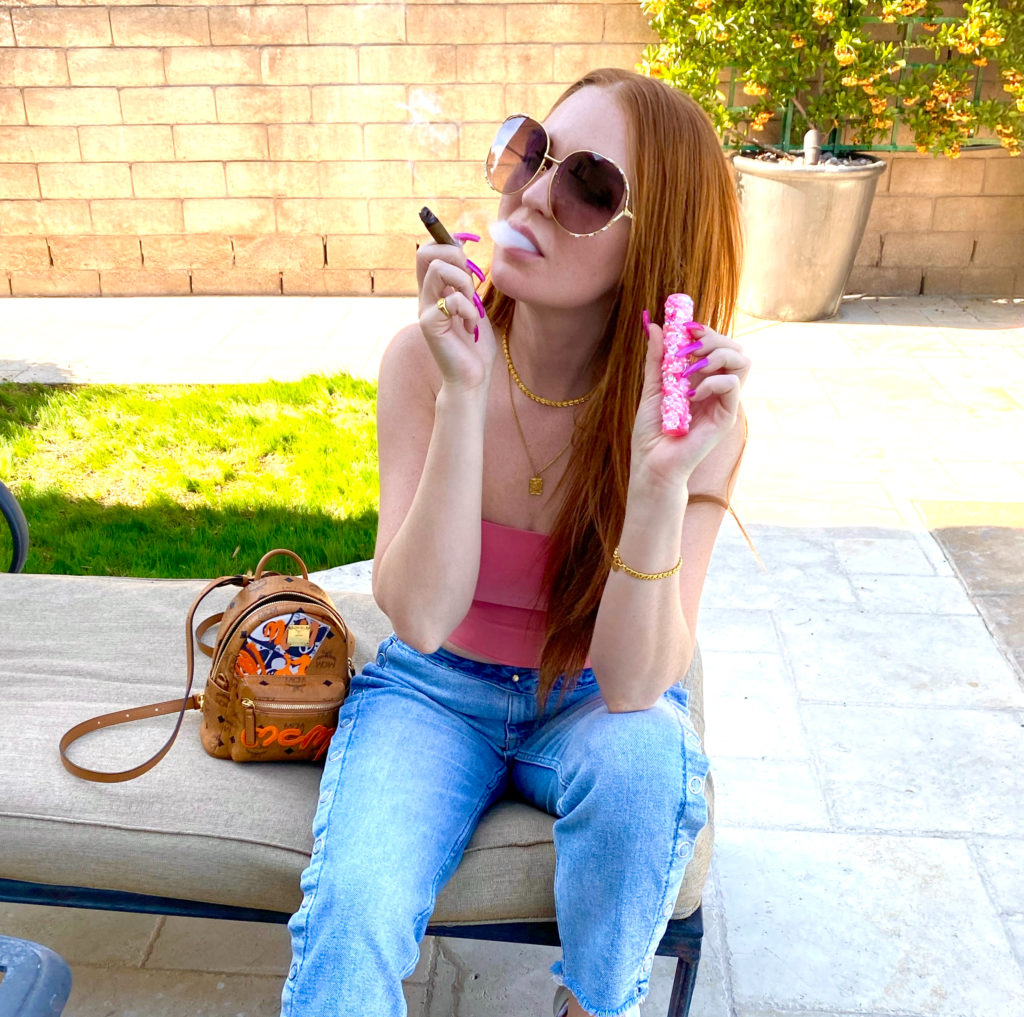 Around the same time she began her journey with cannabis in 2017, Grifka's vision of "breaking stereotypes, promoting self-expression and confidence, and increasing vibes" came to fruition with her creation of Bling Blunts. Now, Bling Blunts has expanded its collection to stash jars, grinders, and more decked out in fur and even crystals!
We're SO stoked to have Bling Blunts on our menu and in our Summer Collection.