Premium Cannabis: Top Products, Producers, And Providers In 2017
A legit, "Cannabis Craze" has officially hit the US and consumers are smoking, dabbing, eating and partaking in everything from Snoop Dogg's POTluck Dinner Party, to Marijuana Mansions, Cannabis Cars and everything in-between. O' BUDtiful for spacious highs, and amber waves of glass, for purple haze smoked majesties, above the fruity pebbles, America's pot has come a long way baby and here is the best of the products, producers, and providers we could find for 2017…
LOWELL SMOKES
Have a special occasion or celebration coming up? Make it a truly memorable one and skip the street-vendor flower stands so you can buy him or her a real flower bouquet from Lowell Herb Co.! Lowell's cannabis flower bouquet is a lush and lovely combination of fresh herbs and local varietals, pleasantly wrapped and waiting for your special gift-giving occasion. These buds are available through pre-order on their website.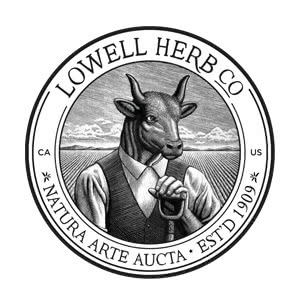 JAY LENO'S CANNABIS CAR
For those environmentalists out there, cannabis use has just been extended to reducing our carbon footprint with cars made of cannabis! Jay Leno's Garage showcased a prototype from retired Dell executive, Bruce Dietzen, that proves that you might not be able to get high from the cannabis car, but you certainly will get a high driving around a $200k red-hot, one-of-a-kind prototype with celebrities while saving the environment!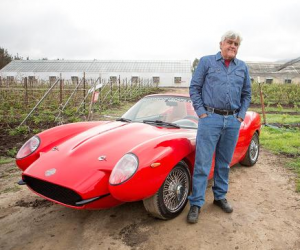 SHINE
If bling is your thing, then be sure to get your golden ticket on with the SHINE 24k gold rolling papers, pre-rolls or gift boxes available to those golden or white-golden throne-sitters among us. These products will make even Willy Wonka give up his chocolate game for such sweet treats.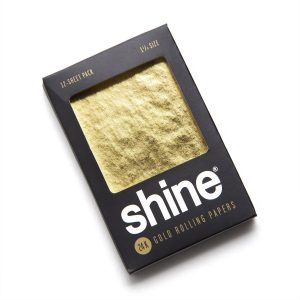 GROBO
For those with limited space or time, you will want to check out the latest that technology has to offer with the small, indoor and portable Grobo system. This ultra-sleek design not only grows your food or cannabis, but it has an app for you to track your plant life while you whisk away for a holiday. Talk about the nanny-state, now we can watch all our babies from the convenience of our phones! Our minds were just blown a little bit more.
FISH TANKS
If Art and Culture are the way you roll, then hit up the latest in high-end collaborations and Go FISH with the legendary San Francisco-based artist, Jeremy Fish, and his vape pen collaboration with AbsoluteXtracs called FISH TANKS. This limited edition set includes a special strain called Tangie and an aquatic-themed carrying case. You can find out where to get your own cannabis art on their website and watch a great mini-doc about the collaboration while you order.
LUCKY BOX CLUB
And for those needing more magic in their lives…. our Lucky Box Club never ceases to amaze, with premium offerings right to your doorstep! Whether you are an Executive, a Classic, a Honey, a Flower or a Yummy, LBC has it all for you wrapped up neatly in a box. So, ditch the delivery, drop the dispensary and get our perfectly curated cannabis treats at your doorstep today!