For many, 'social distancing' is proving to be much more difficult than anticipated. While cannabis is there to ease the stress of being cooped up, there's only so many times you can get elevated on the couch before feeling burnt out, right? Here are a few ways to enjoy your cannabis and maintain social distance in style: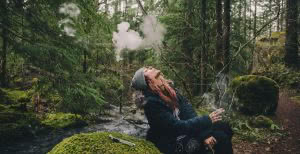 Nothing does the body good quite like being out in nature, getting some fresh air and enjoying some of California's finest flowers! Lady Gemini's 'Fire Cookies' Preroll is the perfect addition to your solo outdoor adventures, providing a great body high without feeling too sluggish so you can complete your hike comfortably.


Craving a more active outing? Cycling is a great way to get the body moving while taking in the scenery and maintaining social distancing. However, the repeated movement from cycling can cause cramping and soreness later on. Puff's 'Ringo's Gift' Preroll is a high-CBD strain that provides a mellow blend of heightened cerebral activity and a soothing body high, making this a great toke before or after hitting the bike trail.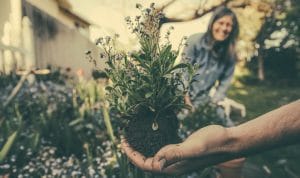 Studies show that gardening has a significantly positive effect on lowering stress levels and improving mental health, making this time at home the perfect opportunity to get a garden started. While tending to your flowers and such, toking on Lolo's Mint Chip hybrid flower uplifts you mentally to keep you sharp and energized while keeping body aches at bay.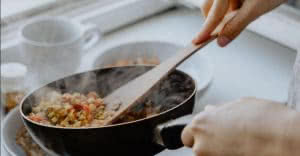 In our opinion, some of the best culinary creations come from cannabis use, even if some concoctions can be a liiittle questionable in retrospect. Since THC enhances how the brain receives taste by helping it release more dopamine, indulging in cannabis either while cooking or infusing your food makes for a more flavorful and enjoyable experience. Indica-dominant strains like Lolo's Tokyo OG increase the need for munchies, so put on some tunes, spark up and channel your inner canna-chef!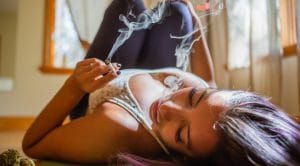 With so much uncertainty and instability surrounding us, we all could use a bit of grounding these days. Yoga is an invaluable tool to help center yourself, improve your mood and keep your body active. Incorporating cannabis into your yoga practice elevates the experience by quieting the mind, allowing you to relax into your body and really feel the stretches release tension stored in your muscles. Try a puff or two of Barrett Farms' Lava Cake to get in the groove.
See something you like? Shop these products and more here!

As always, but even more so now — Lucky Box Club operates with our valued members and their safety as the forefront of our mission. Rest assured, we are following the CDC's Guidelines and local authorities to protect ourselves & others while we continue to serve our members. We hope to keep your spirits high throughout these challenging times and look forward to serving you.
Stay safe, stay lifted and remember…There's Magic in the Box!
Thank you,
The Lucky Box Club Family