A WHITE STRAIN WINTER WONDERLAND: TRICHOME FOR THE HOLIDAYS
In our best Bing Crosby karaoke voice… "We are dreaming of a white-strain Kushmas, where the trichomes glisten in the snow."
With all the holiday gatherings and celebrations happening this season, Lucky Box Club thought it would be a great time to celebrate all the winter white wonders within our cannabis world for those holiday and #NewYear gatherings and gifts. So let's get frosty!
The Cannabis flower termed "The White" is aptly named for the white color of the finished buds which absolutely drip with resin glands and make it look like it is rolled in powdered sugar! Cannabis white strains are thought to have originated from somewhere in the Kush family and originally called "Triangle", an elite strain from the Florida region. The appropriate lead into this gathering of all things white within our cannabis holiday season.
GOLDEN GANJA PRINT
For those gift-giving needs, this Golden Ganja print, beautifully framed in a clean, crisp white background and frame has all our home design feels. On Etsy by Silke Spingies.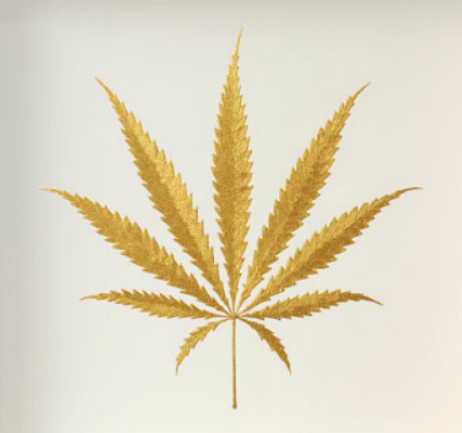 GILDA
No home, car, purse, or travel bag would be complete without one of these gorgeous, Miwak Junior Gilda white and gold pipes! Ooooooh those smooth, rounded edges, that glorious golden bowl, Miwak has us all <3 at first sight every time! This is definitely a gift-yourself winner. (okay, buy one for a friend too 🙂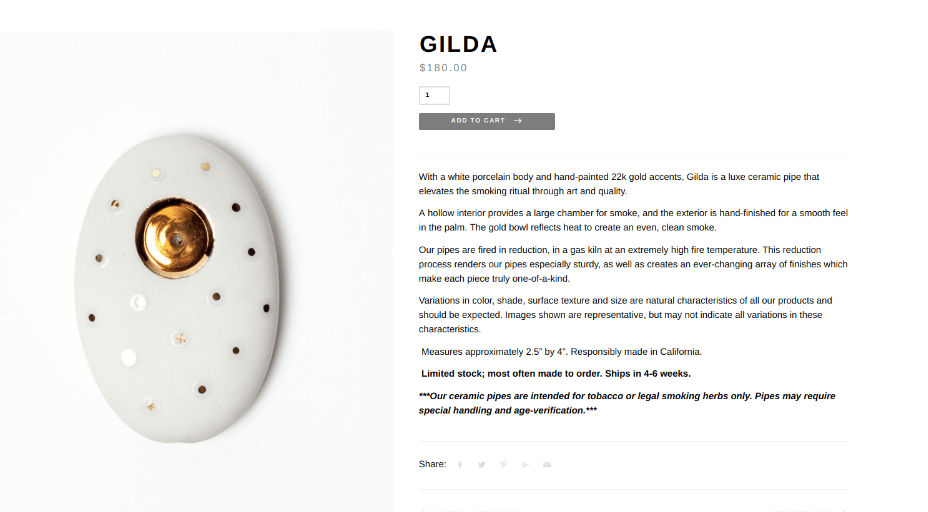 POT COLLAR
For those human-children holiday gift-giving and celebrations, we couldn't recommend anything other than the hemp hand-stamped on hemp-white (aka natural or "creature" color) POT COLLAR from S*it Shed, a brilliant Brooklyn based pet accessory company. These cute collars might be a creature comfort, but we want the matching parent accessory too!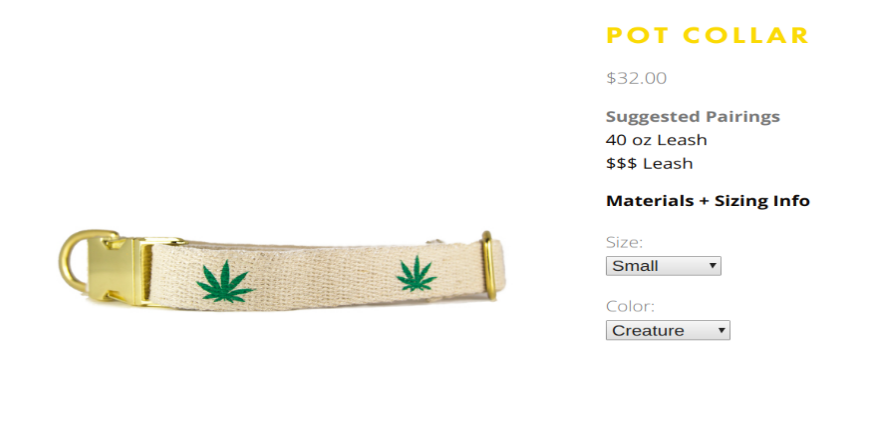 ANNABIS
No winter white collection would be complete without the noteworthy Annabis Luxury Aroma-Bloc Maya handbag in white rose gold foil! Their Aroma-Bloc handbags state that "Annabis Odor-Loc Technology consists of odor-blocking layers of resin film, construction is sealed with an airtight zipper so the scent of the cannabis stays where it belongs." Which I'm sure some of us will appreciate at office parties and family gatherings when we have our Lowell Smokes and Lola Lola pre rolls stashed.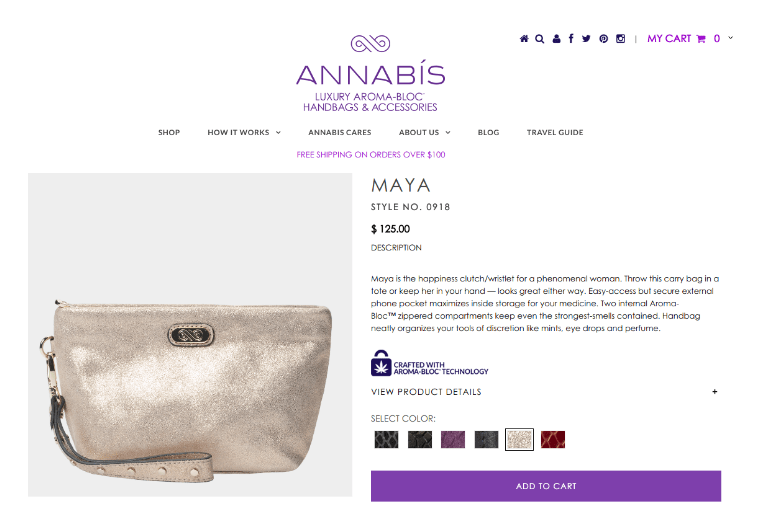 TCHECK2
Mmmmm, those holiday smells filling up the house, the brownies, cookies, and cakes! This holiday season, make or bake (or eat) those delicious edible goodies with the certainty of proper dosing, and ward off any "green illness" with the tcheck2, who has ushered in "A new era of testing" with their cell-phone sized potency tester. The tCheck2 is an app based potency tester that gives you instant measurement results. Using just a few drops of coconut oil, butter, olive oil, or alcohol, you can accurately measure the strength of your infusion in less than 60 seconds. Expansion kits give you the ability to test flower, concentrates and get a lab grade THx/CBx compound breakdown. So don't fear the goodies this holiday season, and bake away our Lucky Box Club family!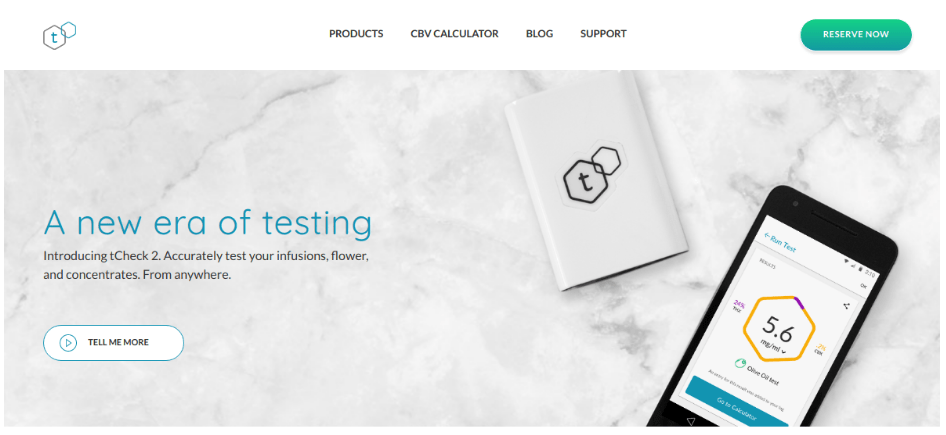 MERRY CHRISTMAS
We couldn't very well end this list, or another amazing year, without expressing our gratitude for every one of our Lucky Box Club family members! No matter how you spend your winter white nights under those lit up lights, know that we will be celebrating being able to serve YOU. Happy New Year to all the Lucky Charms out there. We just KNOW 2018 is going to be an even LUCKIER year!