THE 9 COOLEST WEED HOLIDAY DESTINATIONS OF 2018
When we travel, it's usually to mark a pause during the year, whether it's to relax from the busy city life or because of the joy traveling gives. Whichever the reason, it's nice to know a couple of destinations that are both beautiful and MJ friendly. Cannabis lovers around the world have helped each other out. They've even created a platform called Bud And Breakfast to invite fellow tokers over to visit their country! Inspired by the combination of our love for cannabis and travel, here are our picks for the best weed holiday destinations.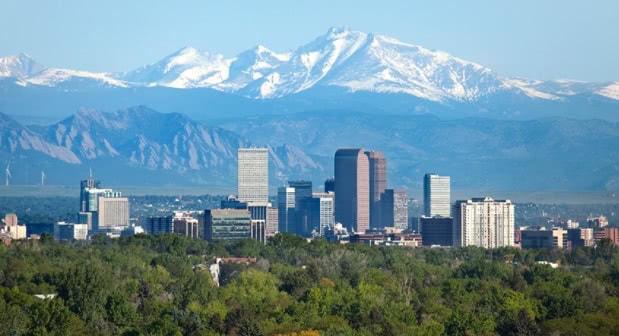 DENVER, COLORADO
Since 2012, marijuana use has been legal and become a staple in Colorado tourism. Brimming with many fun weed-related activities to do, Colorado is the place to be for marijuana lovers. From tours to massages, Denver has tons of stuff to do! They've even got plenty of cannabis tourism websites such as Coloradopotguide.com, making it easier to find an activity you'd like to participate during your stay. From "high art" to cannabis cooking, Denver is the perfect place to add to your toking bucket-list.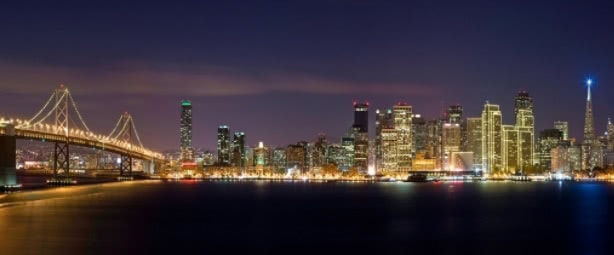 CALIFORNIA, USA
Nowadays it's hard not to think of weed and California together. With the Emerald Triangle to represent this state's love for cannabis, get ready to go on tours through cannabis farms, plan your stay at Feeling Groovy at Eagle Creek Ranch or travel to San Francisco to discover a city full of amazing dispensaries, unique vaping lounges and much more. With so many things to do in Cali, you're guaranteed to find an activity that suits your marijuana use whether you are a cannabis connoisseur or beginner. Also, make sure you check out West Coast Cannabis Tours.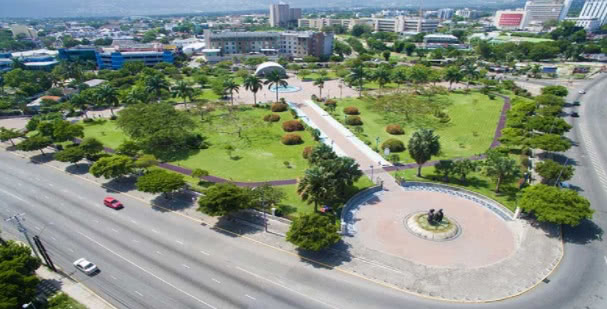 KINGSTON, JAMAICA
Travel back to the roots of ganja culture. Although weed is Illegal in Jamaica, foreigners who are prescribed medical marijuana abroad can get a permit to legally buy up to 2 ounces of local weed during their stay. Here you can spend your days indulging the music that inspired one of the biggest marijuana movements in history, visiting the Bob Marley museum or taking a stroll through Emancipation Park. And on top of all of that, enjoy the beautiful beaches that Jamaica has to offer, while (medically) smoking your stresses away.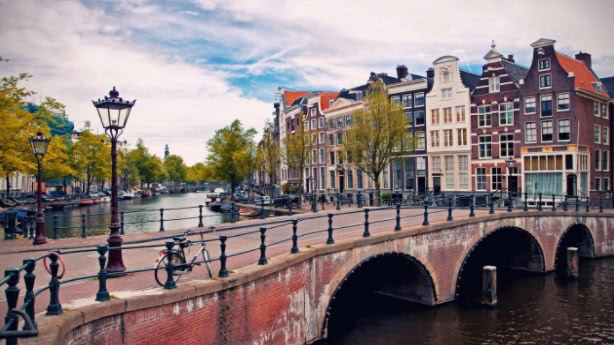 AMSTERDAM, THE NETHERLANDS
Amsterdam may as well be an obvious pick, but even so, this city deserves it. The liberal and carefree attitude that can be found here is unique, making it a place you'll want to stay as long as you can. Beautiful canals to admire and welcoming "coffee shops" will leave you high as a bird, ready to take a bike ride through every place this city will make you fall in love with.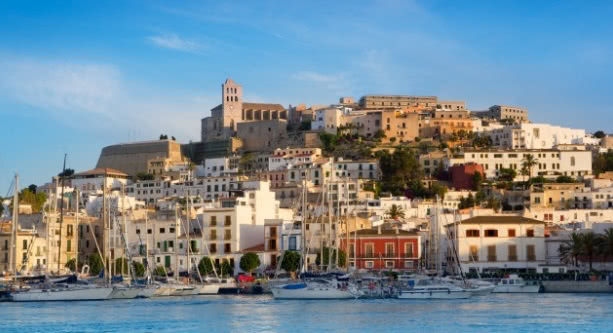 IBIZA, SPAIN
If you're into visiting beautiful beaches with perfect weather during the day and incredible parties at night, then Ibiza is a must for you. In Spain, it is legal to possess up to 40 grams for personal use, so you can enjoy cruises, scuba diving or explore the lively nightlife with a little boost from your favourite plant.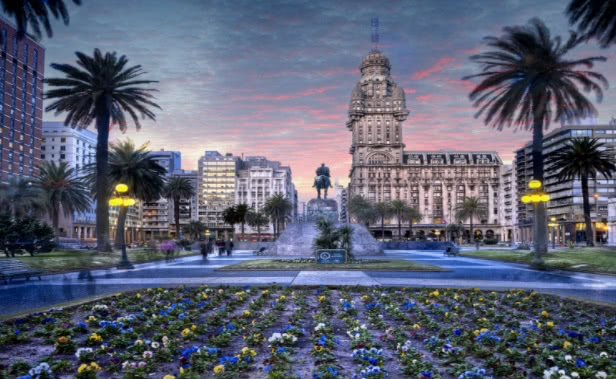 MONTEVIDEO, URUGUAY
Fully legalizing cannabis in 2013, Uruguay offers beaches, fútbol and an overall friendly vibe to the world. Visit the beachside Rambla or hang with the locals in one of the various cafés. If one of the big local teams is playing soccer, expect a fun celebration with the winning team. Montevideo also offers lots of historical and cultural sightings if you're interested in the country's culture such as Teatro Solís or Plaza Independencia.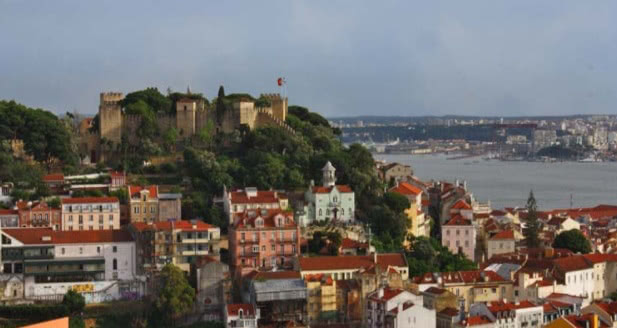 LISBON, PORTUGAL
Portugal has decriminalized possession of small amount of drugs in 2001, prioritizing group therapy instead of sending drug possessors to jail. But technically speaking, Cannabis isn't legal yet, so you're not going to find Amsterdam-style "coffee shops" everywhere. Here you can go sunset sailing, enjoy the local cuisine, enjoy jaw dropping street art or even hang out with the locals. Maybe someday Lisbon will grow to be the next Amsterdam.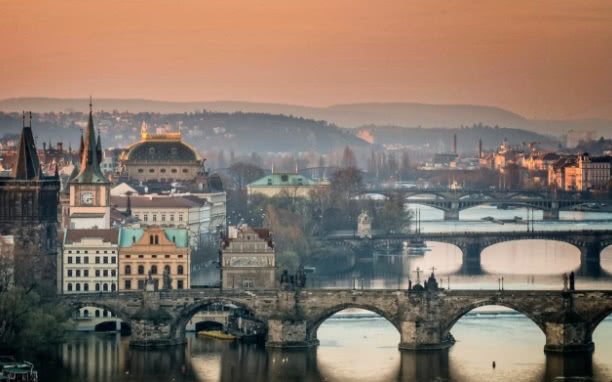 PRAGUE, CZECH REPUBLIC
Weed in Czech Republic isn't legal, but purchases of up to 15 grams are overlooked. Despite the technical illegality, weed is often consumed in public such as in cafes or parks. When you arrive to Prague, prepare to be hypnotized by the architecture, cuisine and art museums this place has to offer. And if you're a traveller on a budget, Prague is an extremely affordable stop on your European journey. Visit the mindblowing Prague Castle and the antique palaces, churches and gardens, making it feel like you're travelling through time or enjoy their famous pastries in on of their various cafes.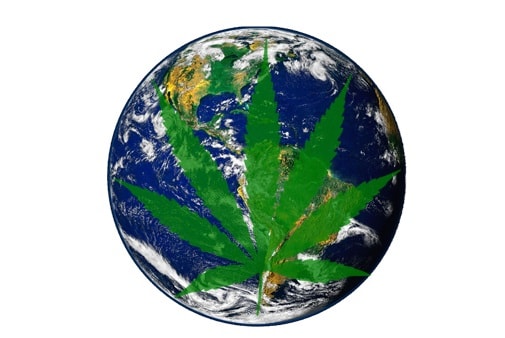 THE WORLD
As cheesy as it sounds, the world really is your oyster. With such a big cannabis community around the world willing to help you throughout your travels, it almost feels like a family. So if you feel like going "into the wild", be sure to check online forums to find other cannabis travellers around the globe on websites created by the community such as "WeBeHigh", "Bud and Breakfast", "MarijuanaTravels" and many others.